The Women's Fund SouthCoast is excited to announce the appointment of Carmen Amaral to President of the Board and Cynthia Cummings to Vice President of the Board.
Carmen Amaral – President of The Board is the Academic Coordinator at Old Colony Regional Vocational Technical High School. Ms. Amaral holds an Education Specialist (EdS) degree in Educational Leadership from Bridgewater State University, a Master of Art in Teaching (MAT) in Biology Education from the University of Massachusetts at Dartmouth, her Bachelor's in Biology and Chemistry from Bridgewater State College, and is a Fulbright Teachers for Global Classrooms fellow. Carmen previously served as the Science Department Chair for the Southeastern Regional School District and as a classroom teacher for eighteen years.
Carmen has been a resident of New Bedford since immigrating from the island of St. Michael, Azores. Growing up in an immigrant family, the importance of education was always at the forefront of her consciousness and ultimately led her to make a departure from pharmaceutical R&D and begin her career as an educator. Her experiences as a young immigrant girl who sought out support to help herself and her family navigate life in the region led to a deep commitment to New Bedford and to helping other young women.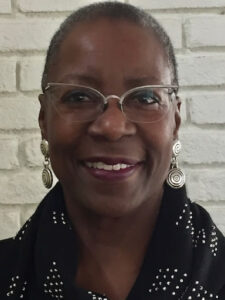 Cynthia Cummings – Vice President of the Board retired recently from the position of Assistant Vice Chancellor for Student Affairs at the University of Massachusetts Dartmouth. In that capacity, she served as a mentor, advocate, and problem solver for students, particularly those in crisis and/or disciplinary difficulty and assisted faculty in addressing challenging classroom behavior. In addition, she was responsible for the Diversity, Equity, and Inclusion efforts of the Division of Student Affairs, including overseeing the Center for Women, Gender, and Sexuality, the Frederick Douglass Unity House, the Center for International Students and Scholars, and the Center for Access and Success (disability services).
For over forty years, Cynthia has been an outspoken activist for racial equity and LGBTQ rights. She has received a number of awards and accolades for her work as a social justice activist and community organizer. In 2018, the YWCA of Southeastern Massachusetts honored her as one of its Women of Distinction.