Dear Friends and Supporters,
The Board of Directors is pleased to inform you that our search has been completed! Effective March 13, Christine Monska will become Executive Director of the Women's Fund SouthCoast.
Christine has over fourteen years of senior leadership experience in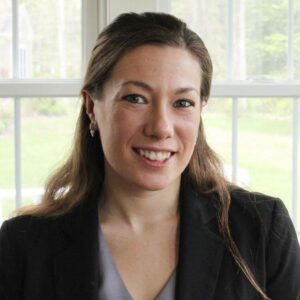 government, higher education, and nonprofit sectors where she has focused on advancing inclusive leadership for women, particularly those with marginalized identities. Most recently, Christine was Youth Leadership Programs Manager, Equity Team Co-Chair, and Southwest USA Regional Director for The Clubhouse Network, a collaboration with the MIT Media Lab. In this role, she oversaw operations and managed grants focused on leadership development and advocacy training in communities that lack representation. She also led the organization's Youth Leadership Summit in Washington, DC., engaging young women in the political process and policy advocacy. Before that, Christine was Continuing Education Advisor at Bard Microcollege, the nation's first college for low-income women who experienced disrupted education, and Program Officer for The Women's Fund of Western MA, where she designed and led the award-winning Young Women's Initiative. In 2020 Christine was appointed to the MA Commission on the Status of Women by the Caucus of Women Legislators.
These are just a few highlights of Christine's personal and professional commitment to work that addresses gender and racial gaps. We are very excited to welcome her to our community next month and wanted you to be the first to know! Stay tuned for more information, and we hope you can stop by the office to say a welcoming hello when you're in the neighborhood.
Sincerely,
Carmen Amaral, Board President